We live in a world where ethical choices and sustainability have revolutionized every industry, and skincare is no exception. Nowadays, multiple natural vegan skincare brands in Germany are helping you embark on the journey to a cruelty-free and environment-friendly lifestyle. According to Fortune Business Insights, the global vegan market is expected to hit $24.79 billion by 2028. 
Not only this but choosing a vegan skincare brand allows you to prioritize the well-being of animals and embrace plant-based ingredients that can provide exceptional benefits for your skin. These brands often go the extra mile by utilizing sustainable packaging and reducing their environmental impact.
So, when you invest in vegan skincare, you should be confident that you are taking care of your skin and the world around you. Are you looking for some of the top vegan skincare brands in Germany? Let's delve into the details!
1- Lavera Naturkosmetik
First on our list is Lavera Naturkosmetik – an ultimate organic vegan skincare Germany brand. Started back in 1987, Lavera has become a go-to brand for natural and vegan products that are oh-so-gentle on your skin and the environment. They take their mission seriously, aiming to provide top-notch skincare without synthetic additives or questionable ingredients. One of the critical principles of Lavera Naturkosmetik is its commitment to using natural and organic ingredients. 
The brand carefully selects plant-based ingredients, such as organic oils, plant extracts, and botanicals, to formulate its products. These ingredients are sourced from certified organic farming and are free from synthetic additives, fragrances, and colors. Lavera products are certified by recognized organizations such as NATRUE, ensuring the highest natural and organic cosmetics standards.
Now, let's dive into their fabulous range of products. Lavera has got you covered from head to toe! Their facial care line boasts a wide array of cleansers, toners, moisturizers, serums, masks, and eye care products to keep your skin fresh and radiant. And guess what? They've got body care products too! From silky body lotions and refreshing body washes to dependable deodorants and nourishing hand creams, they've got your body covered in all the right ways.
Check out the 10 most recommended products of Lavera at Ecco Verde.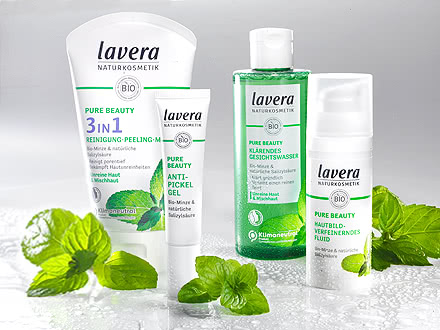 2- Satin Naturel
Satin Naturel, a leading Vegan Skincare brand in Germany, is renowned for its unwavering commitment to ethical and sustainable beauty. The brand focuses on utilizing natural and organic ingredients, offering an impressive range of products tailored to diverse skincare needs.
Among their exceptional offerings, the Satin Naturel Hyaluronic Acid Serum stands out as a star product. Another sought-after item is the Satin Naturel Organic Aloe Vera Gel, cherished for its soothing and hydrating properties. Additionally, the Satin Naturel Organic Rose Water Toner enjoys high esteem due to its gentle and refreshing formula.
Satin Naturel continues to impress skincare enthusiasts with its high-quality vegan products that deliver effective and nourishing results, all while promoting a sustainable and eco-friendly approach to beauty.
Check out Satin Naturel's best-reviewed product Hyaluronic Acid Face Serum on Amazon.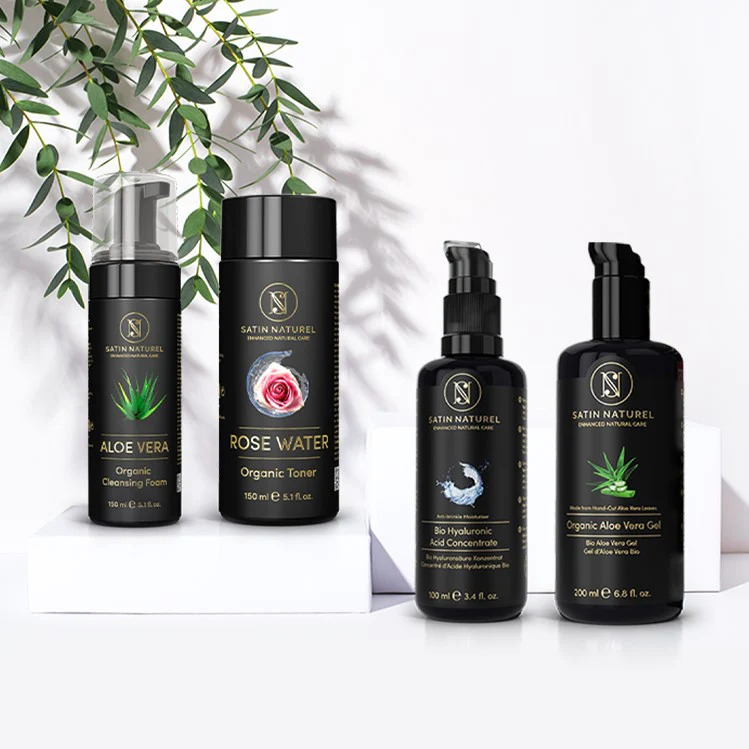 3- Dr. Hauschka
Get ready to discover another one of the top vegan skincare brands in Germany that's all about nature, harmony, and radiance. Dr. Hauschka has been making waves in the beauty world since its inception and has become synonymous with natural and holistic skincare solutions. The story of Dr. Hauschka begins with its founder, Dr. Rudolf Hauschka, an Austrian philosopher and chemist. In the 1960s, he teamed up with Elisabeth Sigmund, a Swedish esthetician, to create a range of skincare products that honored the skin's natural rhythms. 
Dr. Hauschka is committed to using medicinal plants and natural ingredients sourced from biodynamic and organic farming. They cultivate their own plants in their biodynamic gardens or source them from certified organic growers. Dr. Hauschka offers a comprehensive range of skincare products that cater to various skin concerns.
From cleansers, toners, and moisturizers to masks, serums, and treatments, they've got you covered. Whether you have dry, sensitive, mature, or blemish-prone skin, Dr. Hauschka has tailored solutions designed to restore balance and enhance your skin's natural beauty. Moreover, they actively promote sustainable practices, use recyclable packaging materials, and support fair trade initiatives. This commitment to ethical and ecological responsibility is deeply woven into the fabric of the brand.
Check out the best-rated Dr Hauschka Day Cream at Amazon.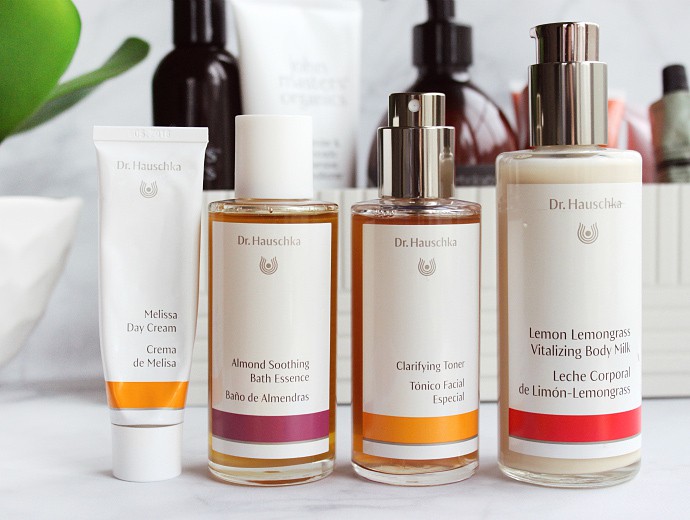 4- Annmarie Borlind
When it comes to exceptional vegan skincare brands, one name that stands out is Annmarie Borlind. With its naturally pure spring water sourced from its own spring, Annmarie Borlind has harnessed nature's gentle and healing power since 1959. They combine this unique resource with plant extracts and other natural ingredients, allowing them to create highly effective natural cosmetics. By nature's gifts, Annmarie Borlind offers a range of skincare products.
They deliver exceptional results while maintaining a commitment to sustainability and the well-being of your skin. Their range includes cleansers, toners, serums, moisturizers, masks, and more; each formulated to address specific skin issues and provide optimal results.
The cleansers gently remove impurities while maintaining the skin's natural balance, leaving it refreshed and clean. At the same time, the toners help to refine pores, balance pH levels, and prepare the skin for further treatments. Annmarie Borlind's serums and moisturizers are designed to hydrate, nourish, and protect the skin, promoting a youthful and radiant complexion.
Check out Annmarie Borlind's Pre-Ageing Revitalising Day Cream at Amazon.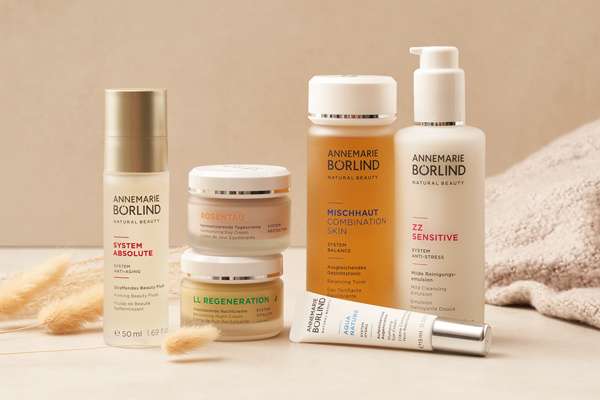 5- Royal Fern
Let's delve into the world of Royal Fern, one of the luxury eco-friendly skincare brands in Germany. This brand combines scientific innovation with the power of fern plants to deliver exceptional skincare results. Royal Fern draws its inspiration from the unique properties of the fern plant, which has been thriving on Earth for over 400 million years. The brand's founder, Dr. Timm Golueke, a renowned dermatologist, recognized the extraordinary capabilities of fern plants.
These plants protected themselves against environmental stressors and helped him devise a way to harness their potential for skin care. At the heart of Royal Fern's formulations is the proprietary Royal Fern Complex, a potent blend of active ingredients extracted from the fern plant. This complex is rich in antioxidants, vitamins, minerals, and phytochemicals that help neutralize free radicals.
It also supports the skin's natural defense mechanisms and promotes a youthful and radiant complexion. Whether you're looking to hydrate, firm, brighten, or protect your skin, they offer targeted solutions for various needs. From cleansers and toners to serums, moisturizers, and masks, Royal Fern has carefully curated a range of products to provide comprehensive skincare regimens.
Check out Royal Fern's Best Anti-Aging Phytoactive Serum at Niche Beauty.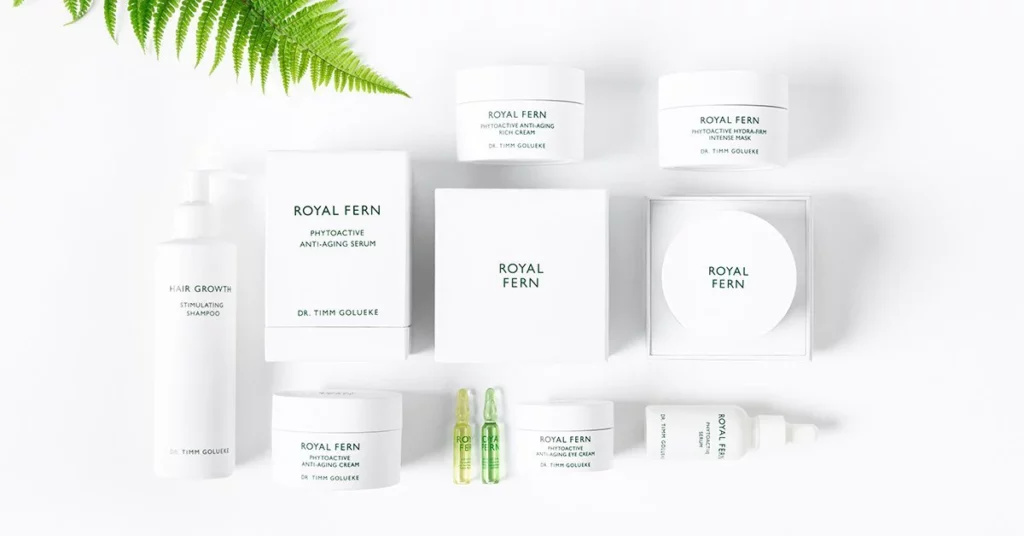 6- Dr. Barbara Sturm
Last but not least affordable vegan skincare Germany brand is this Barbra Sturm! It's a renowned skincare brand, founded in 2002, that has taken the beauty industry by storm with its innovative and scientifically-backed approach to skincare. Dr. Barbara Sturm herself is a German aesthetics doctor known for her non-surgical anti-aging treatments and her dedication to creating effective and high-quality skincare products. 
Her products are designed to promote skin health and support its natural processes, resulting in a youthful and radiant complexion. Additionally, Dr. Barbara Sturm is mindful of avoiding animal-derived ingredients in their formulations, opting for plant-based and synthetic alternatives whenever possible. While some products may contain ingredients derived from beeswax or honey, the brand continues to explore and expand its range of vegan offerings.
Dr. Barbara Sturm offers a range of skincare products, including cleansers, toners, serums, moisturizers, masks, and targeted treatments to address various skin concerns and promote overall skin health. The best part? They are committed to creating products that are free from animal testing.
Check out some of the best products of Dr. Barbara Sturm at Sephora.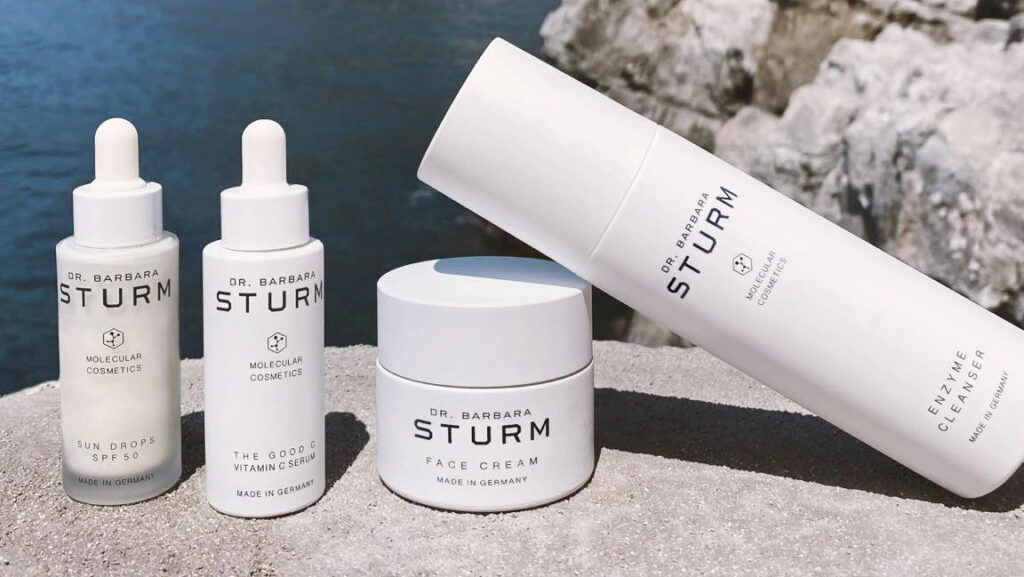 Key Takeaway
So, if you are looking for the best vegan skincare brands in Germany, you should definitely try the brands mentioned above. They use plant-based formulations, and most of them avoid testing their products on animals.
This makes them cruelty-free and a great alternative to traditional skincare brands. One of the best parts about trying out vegan skincare brands in Germany is that it gives you a boost of confidence, and you also take a step towards saving the environment!
FAQ's
1- What does "vegan skincare" mean?
Vegan skincare products are those that do not use any animal-derived ingredients or byproducts. Manufacturers also refrain from testing these products on animals. These products are designed to be cruelty-free and suitable for those following a vegan lifestyle.
2- Are vegan skincare products effective?
Yes, vegan skincare products exhibit high effectiveness. Many companies actively formulate their products with plant-based ingredients that bestow a plethora of benefits upon the skin. These products frequently contain vitamins, antioxidants, and natural extracts, which possess the ability to nourish and enhance the health and appearance of the skin.
3- How can I identify vegan skincare products?
To identify vegan skincare products, you can search for specific certifications or labels that indicate the product's vegan status. Look out for recognizable symbols like a certified vegan logo, a cruelty-free logo, or the "Vegan Society" logo. Moreover, carefully examine the product's ingredient list to ensure that it does not contain any animal-derived ingredients.
4- Are vegan skincare products suitable for all skin types?
Yes, vegan skincare products are suitable for all skin types. Just like any other skincare product, it's important to consider your individual skin concerns and needs. Vegan skincare brands offer a wide range of products tailored for different skin types, including dry, oily, sensitive, and combination skin.
5- Are all natural skincare products vegan?
Not all natural skincare products are vegan. Natural skincare refers to products made with ingredients derived from nature, but they may still include animal-derived ingredients like beeswax or honey. Vegan skincare specifically avoids any animal-derived ingredients.
6- What is the difference between Vegan & Cruelty-Free products?
Vegan products are crafted without any animal-derived ingredients or byproducts, catering to those who follow a vegan lifestyle. Cruelty-free products are not tested on animals at any stage of their development. While vegan products focus on the absence of animal ingredients, cruelty-free products prioritize the ethical treatment of animals.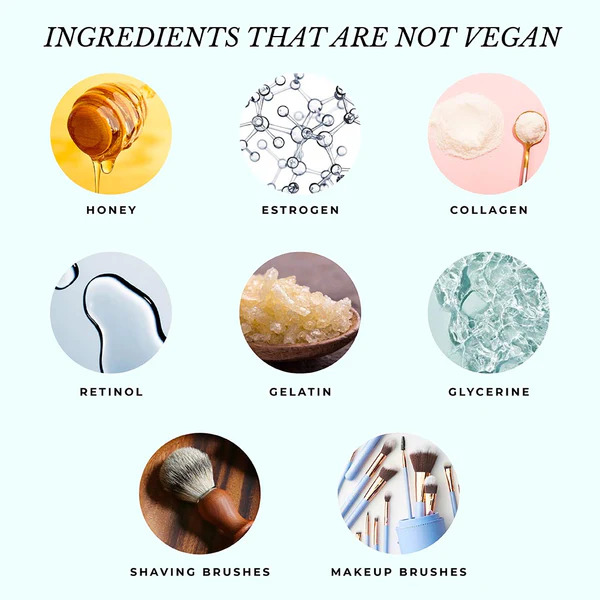 Read More:
Natural Vs Chemical Skincare – Which One is Better?