Acne is a skin condition that occurs when the oil glands in your skin produce too much sebum, which can clog pores and form pimples. However, there are many ways to fight acne. One way is using an acne care kit that sends the test back to you with treatment recommendations.
If you're sick of the complicated, difficult-to-follow skincare routine that's been taking up your time, then the Enka Acne Kit could answer your skin care prayers. This AI kit measures the individual concentration of your care gels packed with acne-fighting and moisturizing ingredients to keep your skin healthy and hydrated!
Today, we are looking at the newest skincare trend: acne kits. The Enka Acne Kit is a German skincare brand offering a completely new approach to over-the-counter treatments that are typical for any skin type. Find out why this kit has taken over the market!
What is Enka's Acne Kit?
The Enka Acne Kit includes an acne skin test, enabling you to perform measurements that give you and your dermatologist a clearer understanding of the contents of your acne products.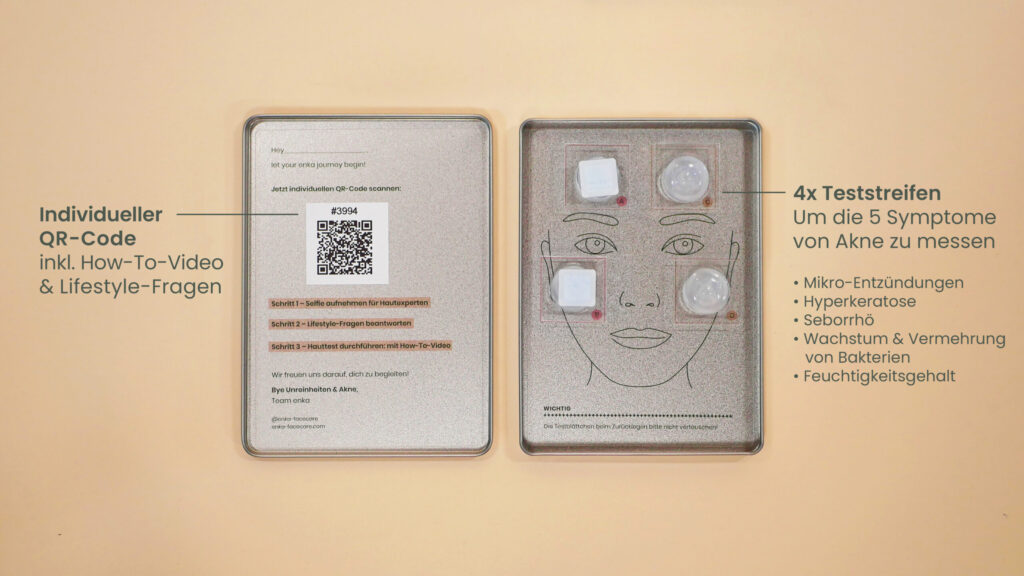 Skin tests give you information about your skin's moisture and oil content. It also helps determine the intensity of your skin condition. Tests can provide you with biomarkers important to your health or the condition in which you find yourself.
3 Steps to A Healthy Body: Product Selection
Step:1
Get your Enka Acne Skin Test or a complete skin test plus products kit at the Enka Face Care shop. You can save €5 by purchasing the complete kit.
Step: 2
Determine your skin needs. Scan the individual QR code to get started. To assess your acne, take a selfie. Our skin experts ask you 5 short questions about your lifestyle.
You can evaluate the level of micro-inflammation, seborrhoea, hyperkeratosis, and bacterial proliferation on your skin with your acne test strips. Your measurements also include the level of moisture on your skin.
Step: 3
Test your skin, and you'll receive a custom care gel based on your individual needs. This is developed by an in-house artificial intelligence, which considers individual skin characteristics related to acne symptoms.
When your test returns to you, the company will send it to its laboratory in Stuttgart and share the results by email. You can then order the personalized Enka care gel + mineral soap.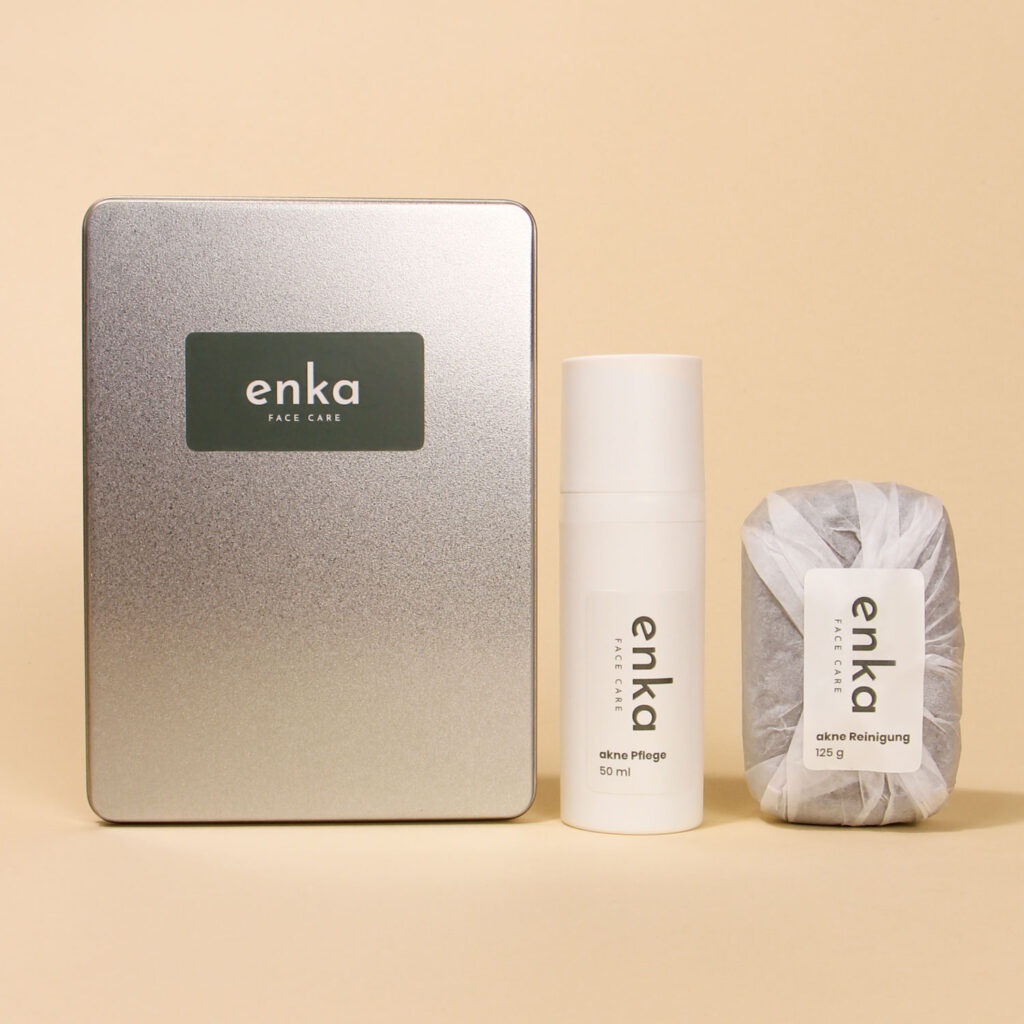 If you order Enka's complete kit straight away, you will receive the products by post within a few days of receiving the email.
What is included in the Enka Acne Kit?
Enka acne kit includes the following items:
Instructions for use
Lifehacks
Personalized
At-home skin test kit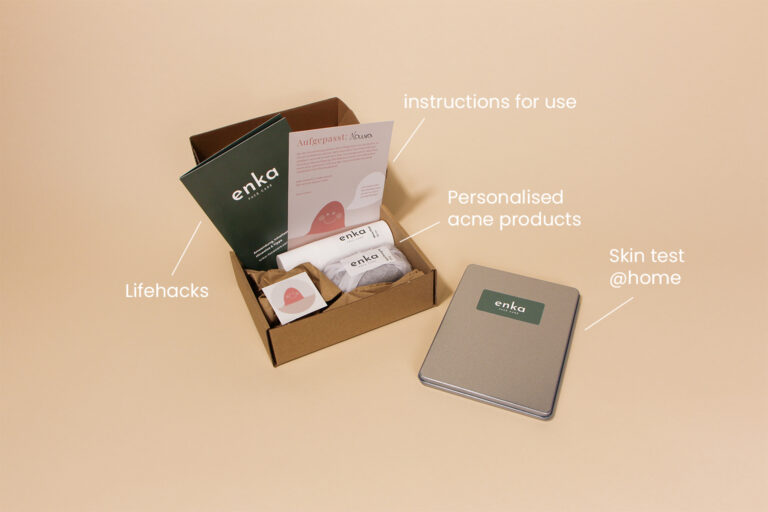 There are two different purchasing options for the acne kit. Purchasing the complete acne kit also comes with a skin test and email confirmation of optimal treatment options. If you purchase just the skin test, you have the option to order your personalised skin care product.
Enka Face Care understands your acne and can help you succeed in beating it. It offers individualized care through personalized face care, dietary advice, and customer service. Our experts are happy to answer your questions by email, live chat, or phone.
What are Enka's ingredients?
Enka acne kit is designed to individually treat four symptoms of acne that we are about to treat individually.
Micro-inflammation
Tranexamic acid
Dexpanthenol
Vitamin C with gold particles
Ectoine
Hyperkeratosis
Azelaic & lactic acid
Sodium lactate
Seborrhoea
Zinc PCA
Chlorella vulgaris extract
Niacinamide
Growth and multiplication of bacteria
Azelaic & lactic acid
Zinc PCA
Enka's extra care
MSM (Metyhlsulfonylmethane)
Glycerin
Key Takeaway
The Enka acne kit may be a valuable addition to your arsenal if you're struggling with acne. The skin test included in the kit lets you measure your skin's moisture and oil content, giving you and your dermatologist a better understanding of what's causing your breakouts, which can help you find the right products and strategies for treating them.