"Treat yourself to a spa-quality facial at home"
Facials offer a truly indulgent and soothing self-care experience. There's an unparalleled luxury in creating a spa oasis within the comfort of your own home. The hustle and bustle of everyday life often leaves us yearning for a retreat, a momentary escape to pamper ourselves.
Why wait for an appointment or step outside when you can curate the perfect spa experience at home? Enter the realm of DIY facials – where quality meets convenience.
In this guide, we've curated the crème de la crème of products, ensuring that your home spa day feels nothing short of a professional treatment.
Quick Fixes for the Hurried Frau (or Mann) for a Spa Day at Home
While the ideal home spa day involves hours of pampering with top product picks for skin rejuvenation, reality often comes with a ticking clock. But even in a rush, you can imbibe a touch of self-care routines and radiance for a spa-like ambience. Here's how:
1- Create a Serene Environment
To begin your DIY spa day adventure, creating the perfect atmosphere is essential. Transform your space into a tranquil oasis with soft lighting, soothing music, and scented candles. Aromatherapy plays a vital role in setting the mood, so consider using essential oils like lavender, eucalyptus, or chamomile to infuse the air with calming fragrances.
2- Start with Double Cleansing
The presence of residual makeup or skincare products on your skin can hinder the effectiveness of your facial. To ensure your skin is impeccably clean before the facial regimen, consider incorporating a double cleansing routine. Initiate the cleansing process with an oil-based cleanser for the initial step, followed by a second cleanse with a de-greasing cleanser.
Product Spotlight: Nivea Refreshing Cleansing Gel or Caudalie Make-Up Removing Cleansing Oil.
Check out the latest discount and coupon codes on Foreo items and take your cleansing experience to the next level.
3- Steam
For dedicated facial enthusiasts, it's no secret that most professional facials incorporate a steaming process. Avoid over-steaming, which can potentially result in skin dryness.
To safely enjoy the benefits of facial steaming, you can either position your face above a bowl of hot water and cover your head with a towel, or opt for the alternative of placing a towel soaked in hot water over your face. It will gently open up your pores and soften the top layer of your skin, effectively preparing it for subsequent exfoliation.
Product Spotlight: Nano Ion Facial Steamer.
4- Exfoliate for a Fresh Glow
An effective at-home facial incorporates the vital step of exfoliation to eliminate dead skin cells and unveil a glowing complexion. When it comes to exfoliation, it is recommended to use enzyme or chemical exfoliators over physical exfoliants, such as scrubs. Physical scrubs can result in tiny facial abrasions known as micro-tears, which have the potential to cause irritation and trigger breakouts.
The benefits of exfoliation include pores opening and refining skin texture. To achieve optimal results, gently massage a chemical or enzyme exfoliator into your skin, with particular attention to areas like the T-zone that may be prone to oiliness or clogged pores.
Product Spotlight: Paula's Choice Skin Perfecting 2% BHA Liquid Exfoliant.
5- Pamper Your Skin With a Mask
No facial is complete without the indulgence of a face mask. Your choice of mask should align with your skin's specific requirements. Masks infused with detoxifying ingredients can effectively cleanse your pores. This step becomes particularly significant following exfoliation when your pores are open. Opt for masks containing purifying elements like clay or charcoal to promote a thorough cleansing process.
Product Spotlight: TATCHA Violet/C Radiance Mask.
6- Moisturize
A paramount factor in attaining a luminous complexion is ensuring your skin is thoroughly moisturized with a high-quality moisturizer. After you've removed the mask, it's essential to seal in the moisture by applying your preferred serum or moisturizer. To elevate your at-home facial to a spa-like experience, blend a few drops of your serum with your moisturizer for enhanced hydration and a rejuvenated feel.
Product Spotlight: BEAUTY OF JOSEON – Dynasty Cream.
With these quick fixes, you're not just wearing beauty; you're wearing moments, sensations, and a slice of the beautiful German landscape. Enjoy your mini spa moment!
---
Budget-Friendly Sunday Rituals: Because Self-Pampering is a Deutsche Tradition
Sunday, or as we lovingly call it, Sonntag, is deeply ingrained in German culture as a day of rest and rejuvenation. It's the day when time seems to slow, allowing for those precious self-care moments. Dive deep into a luxurious facial ritual that pays homage to Germany's rich traditions.
Ingredients: Infused with gentle cleansers and hydrating agents, these pads effectively remove makeup without causing any irritation.
Application: Gently press the pad against your closed eyelid for a few seconds. This will help in dissolving the makeup. Swipe gently, ensuring the entire eye area is clean.
Immediate Effect: Eyes feel clean, refreshed, and free of any makeup residue. Unlike many other removers, it doesn't leave behind a greasy film.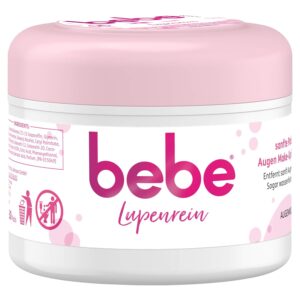 Ingredients: The formula offers a refreshing touch to the skin. Coupled with Natural Salicylic Acid, it actively combats impurities, ensuring a clear complexion.
Application: As a versatile 3-in-1 product, apply a generous layer to damp skin, gently massage, and then rinse. For a more intensive mask experience, let the product sit on the skin for several minutes before rinsing.
Immediate Effect: The skin feels thoroughly cleansed, exfoliated, and refreshed. Impurities and excess oils are visibly reduced, leaving the skin with a radiant and clarified glow.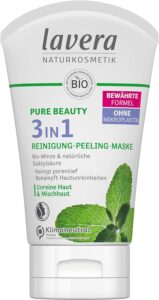 Ingredients: It includes both low molecular and high molecular weight form that provides thorough hydration of the skin. Additional ingredients may include antioxidants like vitamin C or E to combat free radicals, and botanical extracts for added nourishment.
Application: After cleansing and toning, dispense 2-3 drops onto fingertips. Gently press and spread across the face, especially on dry patches or visible lines. Apply before thicker creams for best absorption.
Immediate Effect: The skin feels instantly hydrated and refreshed, with a visible reduction in minor fine lines.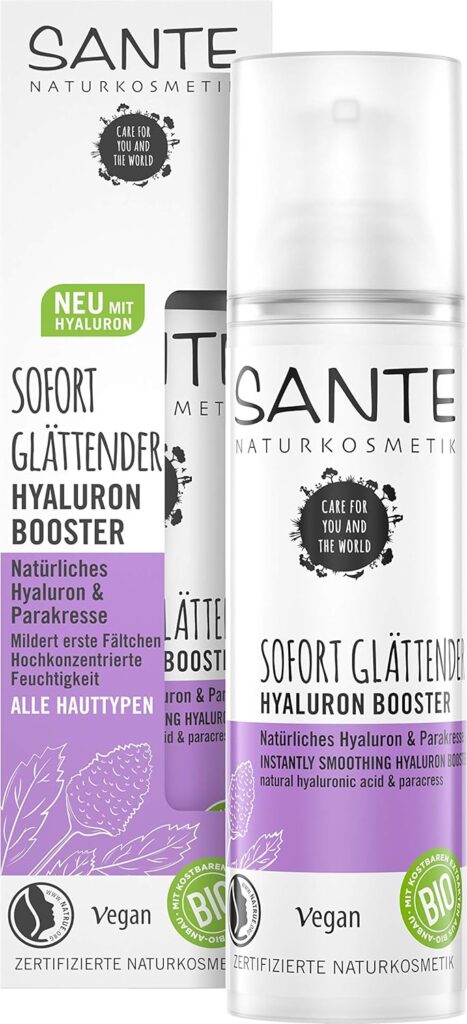 Ingredients: A cult classic, this cream contains a blend of jojoba oil and vitamin E, that ensure long-lasting hydration and protection against skin dryness.
Application: A versatile product, it can be used on the face, hands, and body. For facial use, take a pea-sized amount and spread it evenly on cleansed skin. For hands and body, apply generously, especially in dry areas.
Immediate Effect: Skin feels deeply moisturized and soft, with a protective layer that combats external environmental factors.

Ingredients: The star ingredient is hyaluronic acid, known for its moisture retention properties. Additionally, it contains saponin to stimulate the skin's own synthesis of hyaluronic acid, targeting pronounced wrinkles.
Application: Post-cleansing and toning in the morning, apply a dime-sized amount on the face, neck, and décolletage.
Immediate Effect: The skin feels smoother and plumper, with a noticeable reduction in the appearance of fine lines.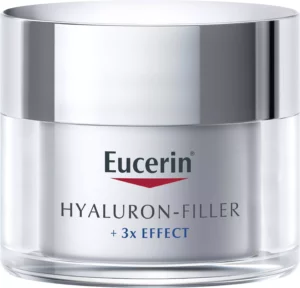 By the end of this ritual, you're not just refreshed; you've traversed Germany's vast landscapes, felt its traditions, and basked in its rich botanical heritage. It's not just skincare; it's a journey. Enjoy your Sonntag self-pampering.
---
Conclusion
Your sanctuary awaits in every bottle, jar, and tube mentioned in this guide. With the right products at your fingertips, the transformative power of a spa day is no longer limited to luxurious resorts or high-end salons.
These DIY facial essentials not only promise revitalized skin but also deliver an experience, a ritual, that you can indulge in any day of the week. Remember, self-care isn't an occasional treat; it's a daily practice.
So, light up some candles, put on your favorite playlist, and let your personal spa day begin. It's time for some well-deserved pampering!
Read More:
Double Cleansing: What Is It and How To Get It Right