Summer is here, which means it's time to swap your heavy foundations for lightweight BB creams and trade your dark, moody lipstick for vibrant, juicy hues. But, summer makeup isn't just about being light and breezy, it's also about being playful, colorful, and downright beachy!
So, whether you're lounging by the sea or sipping a cocktail poolside, these summer makeup looks will make you feel like you're on an endless beach vacation.
The "Must-Try" Looks for Summer 2023!
Here are the top 7 looks that you all should definitely be giving a go. Without further ado, let's begin!
1- The Bronzed Goddess Look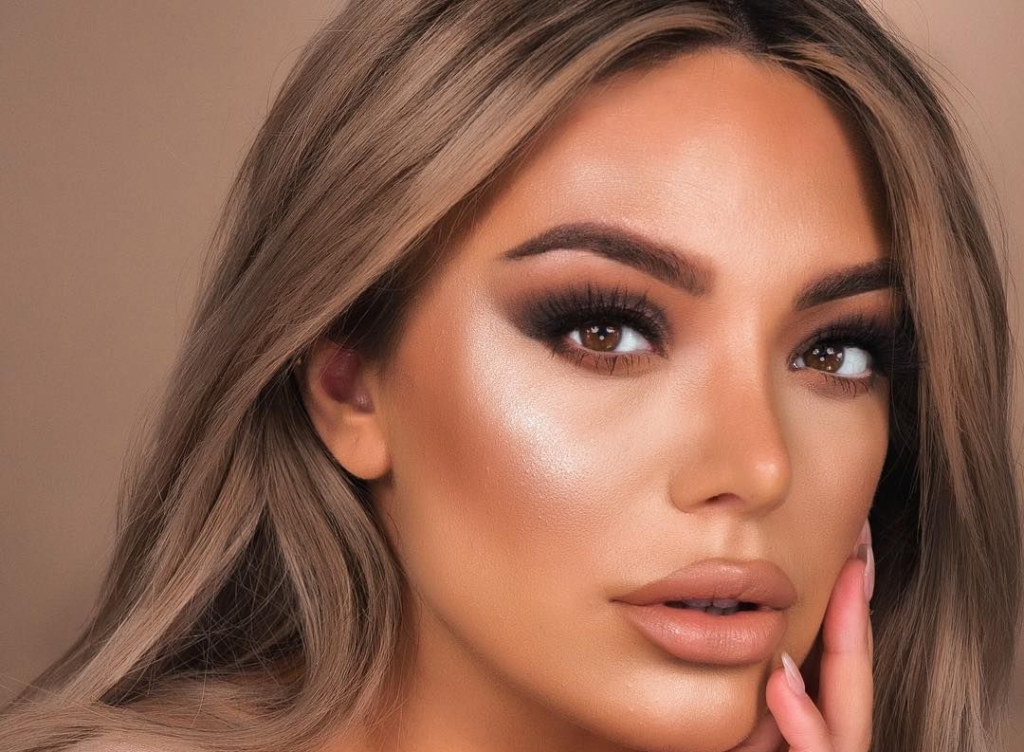 The secret to becoming a bronzed deity lies in capturing the essence of a golden hour glow. Start by hydrating your skin to give it a healthy, dewy base. 
Then, apply a light, warm-toned foundation as a base. For the eyes, use warm neutral tones, focusing on the copper and gold shades. Sweep a warm bronzer across your face, focusing on the top of your cheeks, the bridge of your nose, forehead, and chin. Use a peachy blush to add a sun-kissed flush to your cheeks.
A touch of golden highlighter on your Cupid's bow, bridge of your nose, and brow bone enhances the glow. Complete the look with a nude glossy lip and softly filled brows for a natural yet radiant finish.
2- The "I Just Swam in the Ocean" Look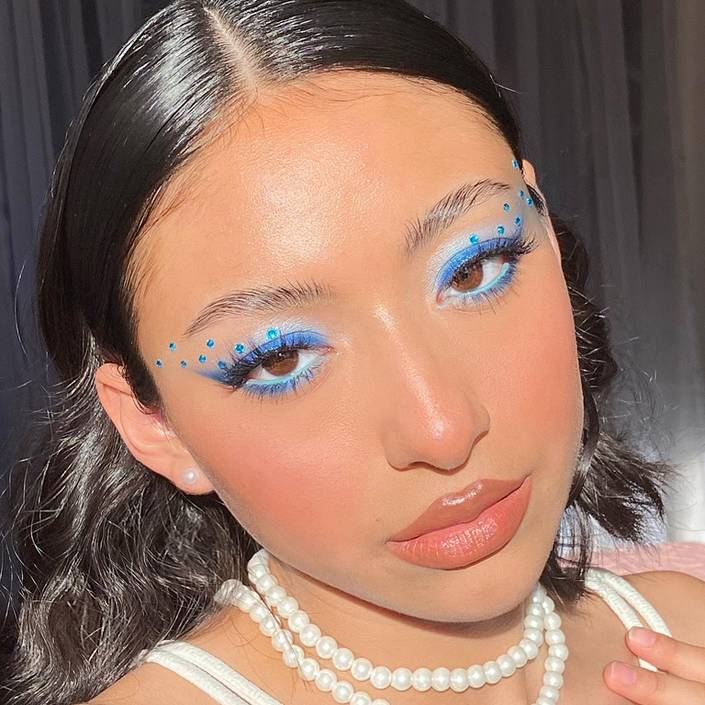 Start with a light, hydrating BB cream to give your skin a naturally radiant base. For your eyes, go for a wash of cool, watery blues and greens, mimicking the colors of the ocean. 
A waterproof eyeliner, slightly smudged under your lower lash line, gives the impression of sea-kissed eyes. Add a touch of rosy blush on your cheeks, mirroring the flush from a refreshing swim.
A hydrating, berry-tinted lip balm completes this fresh, out-of-the-water look!
3- The Tropical Pop Look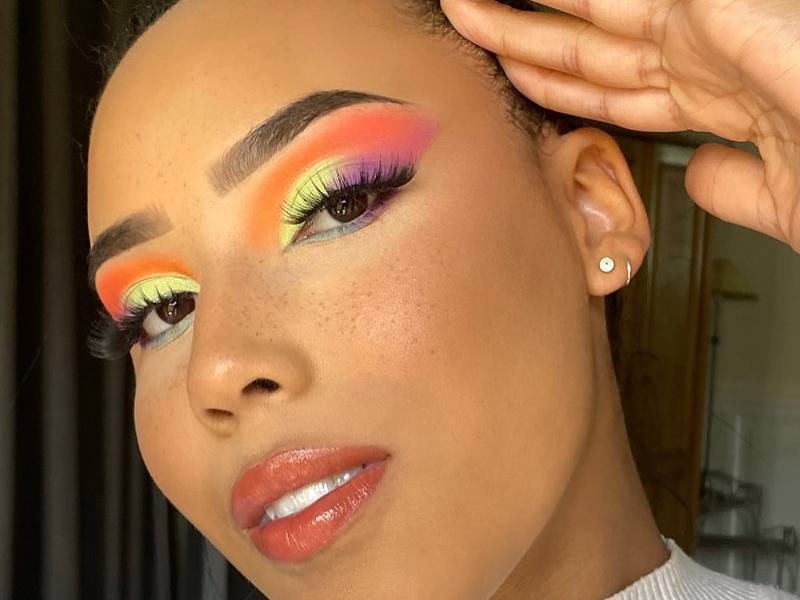 After priming your skin, choose a light foundation with a natural finish. Use a coral or peach blush to give your cheeks a pop of color for the best summer makeup look. 
The eyes are the focus here: experiment with vibrant, tropical shades like fiery coral, ocean blue, or sunny yellow. You can either splash these across your eyelids or define your lash line boldly as an eyeliner.
Pair the vibrant eyes with a subtle, nude lip to balance the look. Finally, a coat of mascara (or falsies) will add depth to your eyes, making them pop even more.
4- The Natural Radiance Look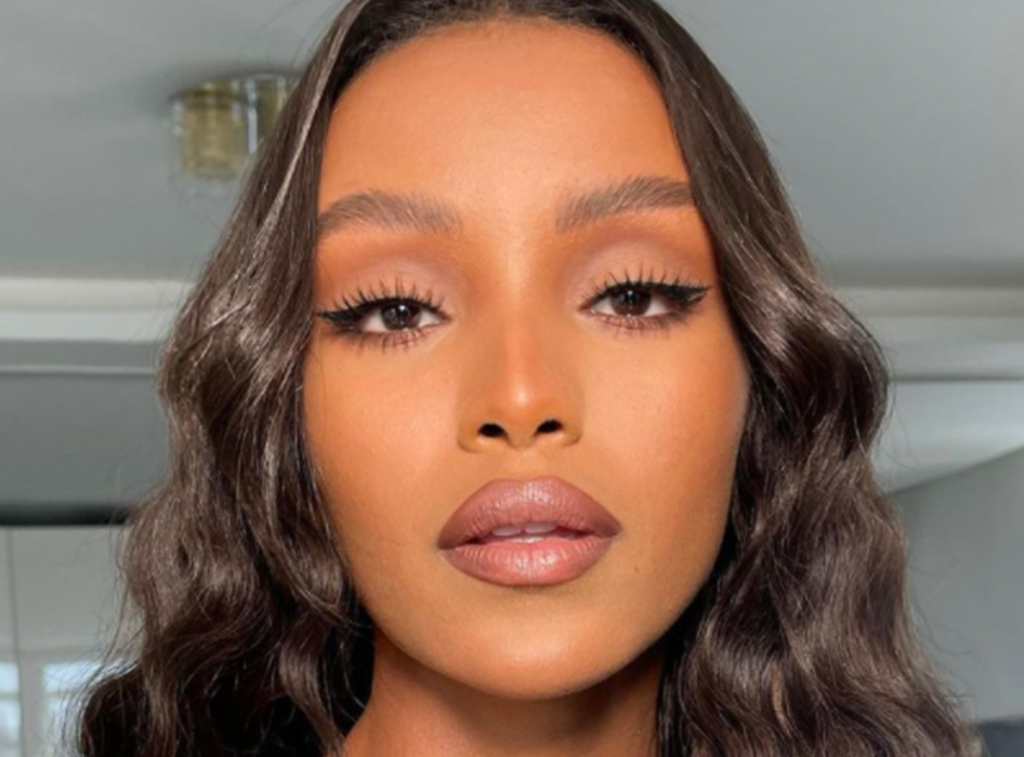 The key to nailing the Natural Radiance Look is moisturized, glowing skin. Apply a lightweight, hydrating BB cream that allows your skin's natural texture to shine through. 
Use a clear brow gel to shape your eyebrows and give them a groomed yet natural appearance best for a light summer makeup look.
A touch of mascara will make your eyes look wider and more awake. Use a lip-and-cheek tint to add a soft flush of color to your cheeks and lips, giving the illusion of a natural, healthy glow.
5- The Sundowner Look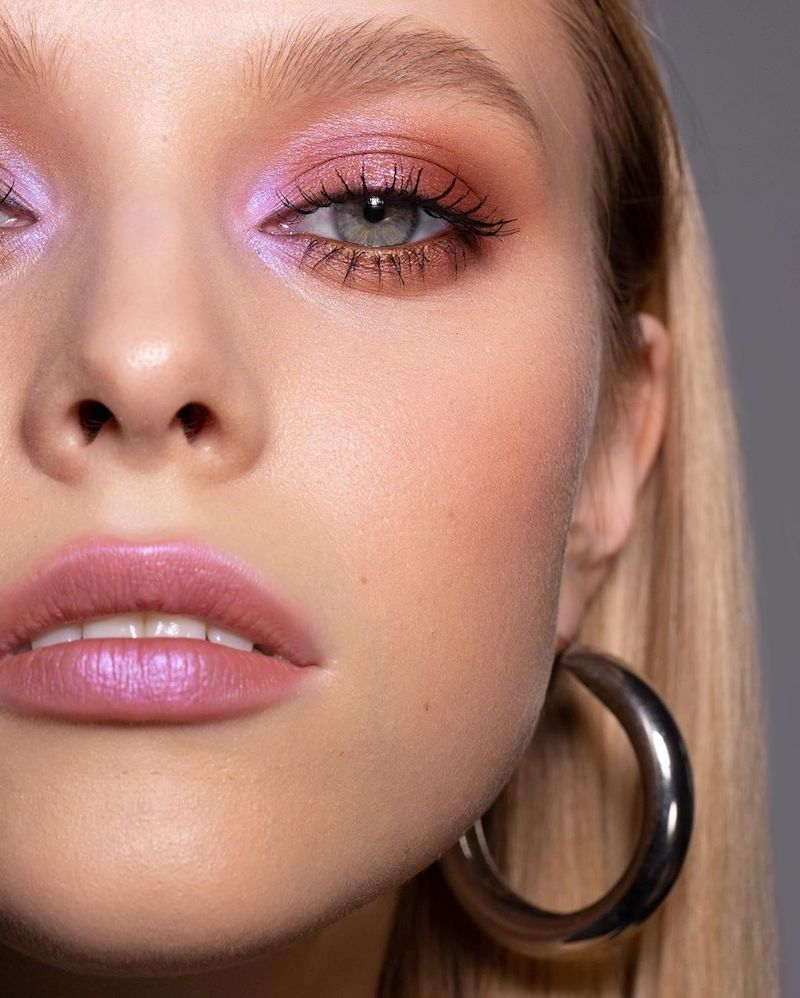 Begin by applying a base that offers a radiant finish. For the eyes, recreate the colors of the sunset with shades of pink, orange, and purple, graduating from light to dark. 
Add a touch of shimmer or glitter to mimic the twinkle of stars. For the lips, choose a pink or peach gloss to keep the look fresh and dewy. Finish the look with a touch of a highlighter on the tops of your cheekbones, Cupid's bow, and the inner corners of your eyes.
6- The Sunscreen Chic Look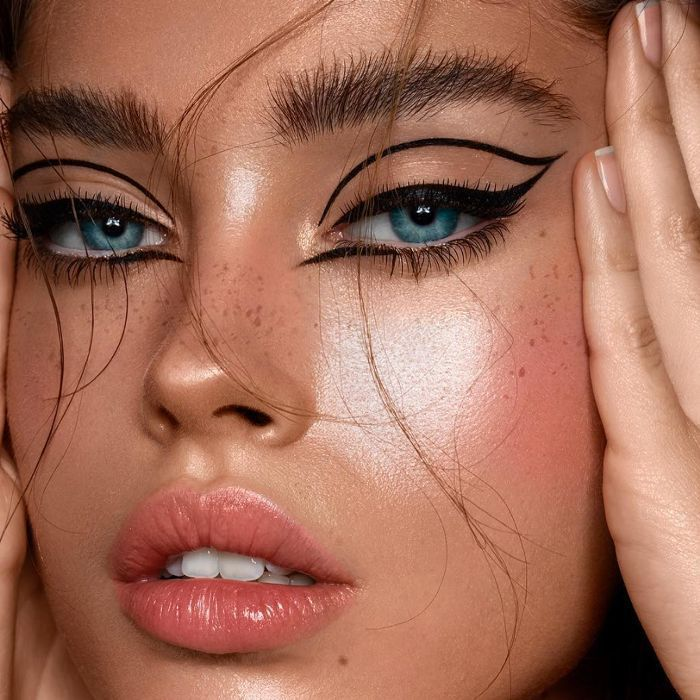 Start with a good hydrating sunscreen to protect your skin. Apply a brightening concealer on the high points of your face – cheekbones, bridge of your nose, forehead, and chin. 
To add a pop of color, use a cream blush on your cheeks and lips, and blend it well for a natural finish.
Define your eyes with a few coats of waterproof mascara. If you don't want the look to be too simple – go for a graphic eyeliner! This will help strike a perfect balance between loud yet subtle look.
7- The Nautical Stripe Look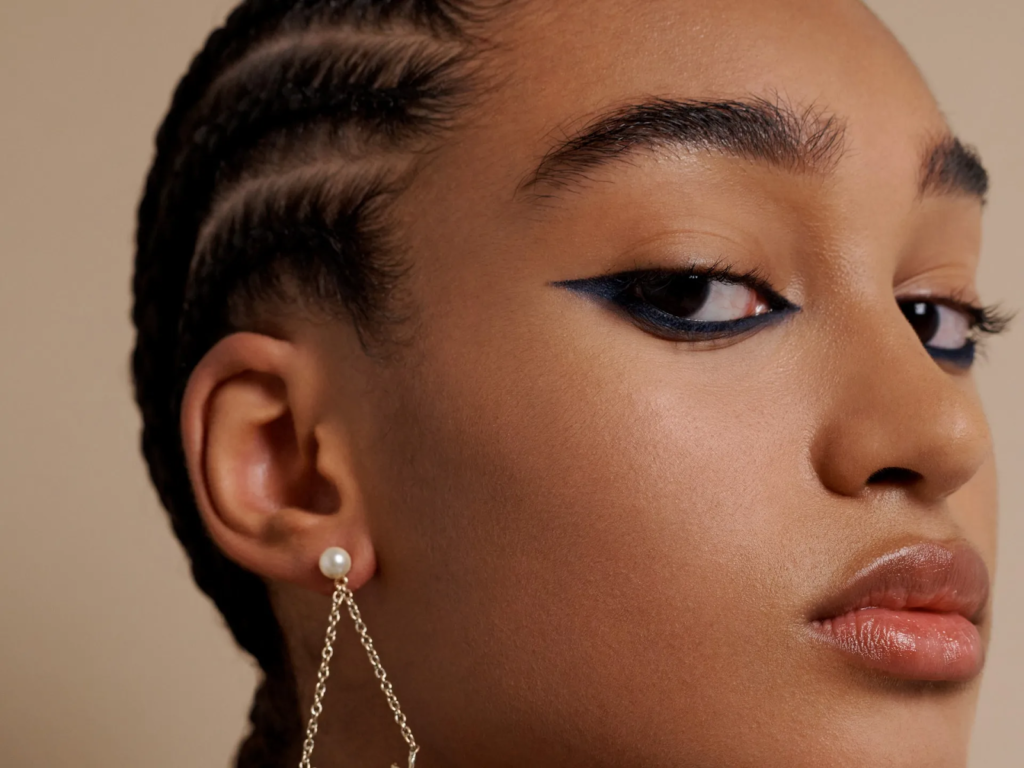 Begin with a dewy foundation to give your skin a luminous base. The hero of this look is a bright, marine blue eyeliner best for summer makeup. 
Draw a thin, horizontal stripe across your eyelid, staying close to the lash line. Keep the rest of the eye makeup minimal, with just a coat of mascara. Use a peachy blush to add a warm flush to your cheeks. For the lips, go for a sheer gloss for a fresh, understated finish.
Conclusion
From bronzed beauty to the daring nautical trend, there's a summer makeup look for every beach babe. So, pack your bags (and don't forget your SPF!), because with these looks, you're about to have the most glamorous beach vacation of your life!
It's time to dive into the summer with the same enthusiasm as diving into the cool, refreshing ocean – and look utterly fabulous while doing it. After all, the world is your beach!
Read More:
New to Eye Makeup? Here is the Guide for Flawless Eye Makeup