A warm welcome to all future mothers! Let's embark on this journey to find the perfect pregnancy-safe sunscreens for you. Pregnancy can be both exciting and overwhelming, especially when you're trying to figure out which skincare products are safe for you and your baby. 
That being said, sunscreen is one of those essentials that becomes even more crucial during this period. While the German sun can be welcoming, its UV rays are not! In this article, we will explore the best pregnancy-safe sunscreens to help expecting mothers maintain their skin health while prioritizing the well-being of their growing baby.
Sunscreen Ingredients to Avoid During Pregnancy
When selecting sunscreens during pregnancy, it is crucial to consider certain factors to ensure the product is safe for both the mother and the developing fetus:
Harmful Chemicals: Avoid sunscreens containing toxic chemicals such as oxybenzone, avobenzone, and retinyl palmitate. Instead, look for mineral-based sunscreens containing zinc oxide and titanium dioxide. These ingredients are considered safe and effective physical blockers of UV rays.
SPF Level: Opt for a broad-spectrum sunscreen with at least SPF 30 to protect the skin from both UVA and UVB rays effectively.
Fragrance-Free: Sunscreens with added fragrances may cause skin irritations, especially during pregnancy when the skin is more sensitive. Choose fragrance-free options to minimize the risk of allergic reactions.
Hypoallergenic: Look for sunscreens labelled as hypoallergenic, as they are less likely to cause allergic reactions and are suitable for sensitive skin.
Paraben-Free: Parabens are preservatives that can potentially interfere with hormone function. Choosing paraben-free sunscreens is a safer option during pregnancy.
It's better to avoid these ingredients at all costs – better safe than sorry, right?
Pregnancy-Friendly Sunscreens for All New Moms
Without making you wait any further, let's discuss the top 11 pregnancy-safe sunscreens!
EltaMD's UV Pure Broad-Spectrum SPF 47 sunscreen is like that trusty old umbrella that never lets you down, come rain or shine, or in this case, harmful UV rays!
Distinctive Features:
This sunscreen is a fan favourite amongst expecting mothers for its high SPF and broad-spectrum protection. Plus, it's a hard worker, offering up to 80 minutes of water resistance.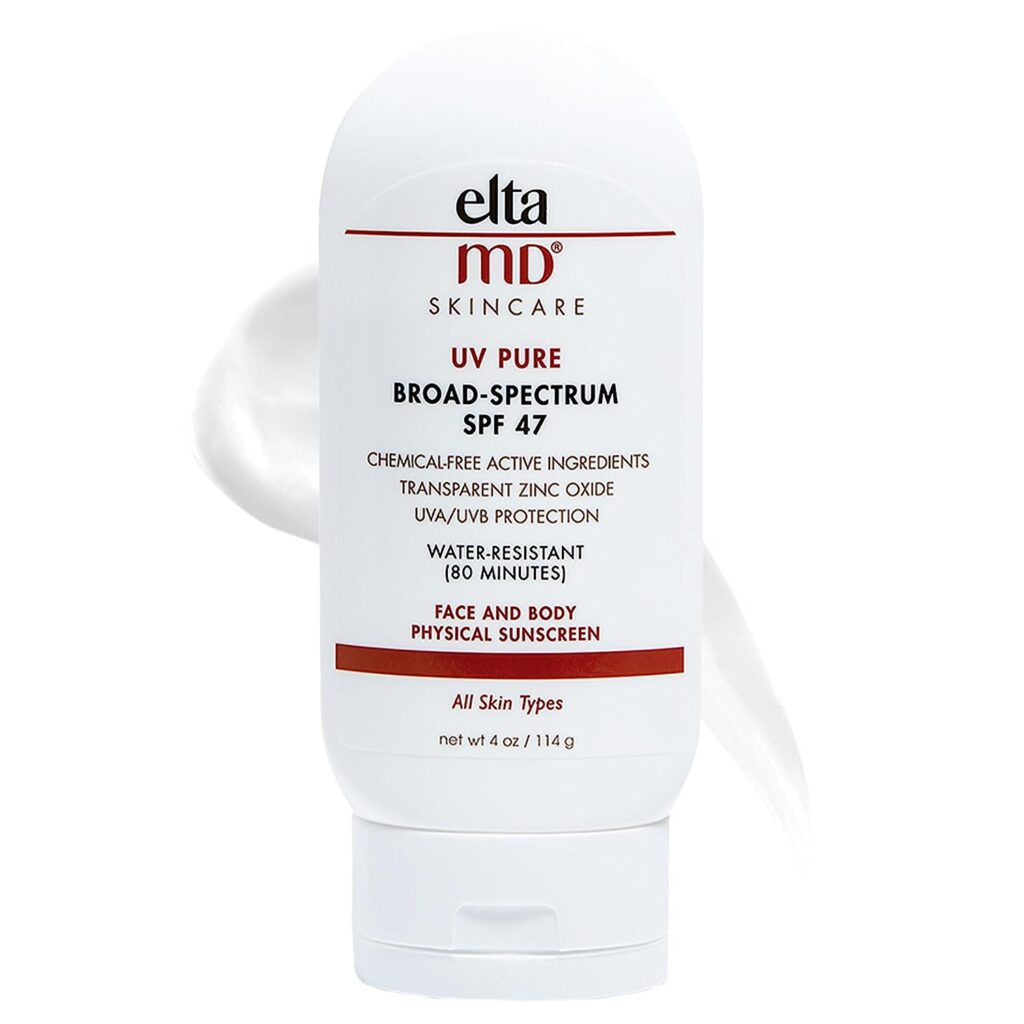 If you could bottle up 'mate-ship', the spirit of taking care of one another, Blue Lizard Australian Sunscreen would be it! It gives your skin the protection it needs without the heavy feel.
Distinctive Features:
This sunscreen is free from parabens and fragrances, perfect for mothers-to-be with sensitive skin. Additionally, it's a mineral-based sunscreen providing broad-spectrum UVA/UVB protection. It's ideal for sensitive skin.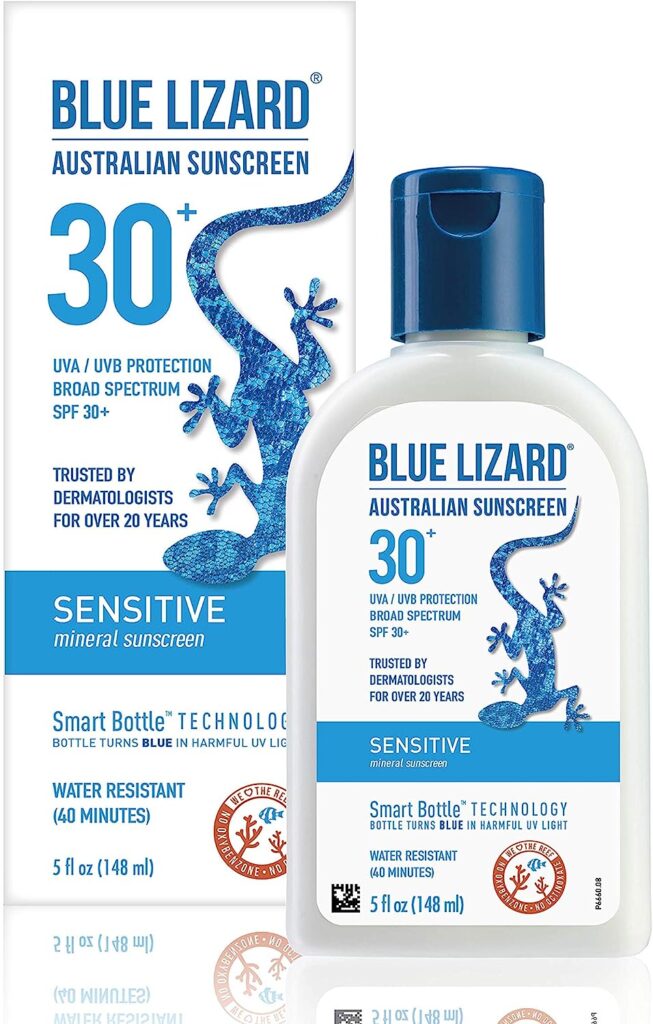 With Badger SPF 30 Unscented Sunscreen Cream, you're getting a loyal bodyguard ready to protect your skin from UV rays, no questions asked!
Distinctive Features:
This sunscreen, made from only six ingredients, is one of the purest sunscreens you can find, making it a safe choice during pregnancy. Made from a minimal list of natural ingredients and free from fragrances, ideal for those who prefer unscented products.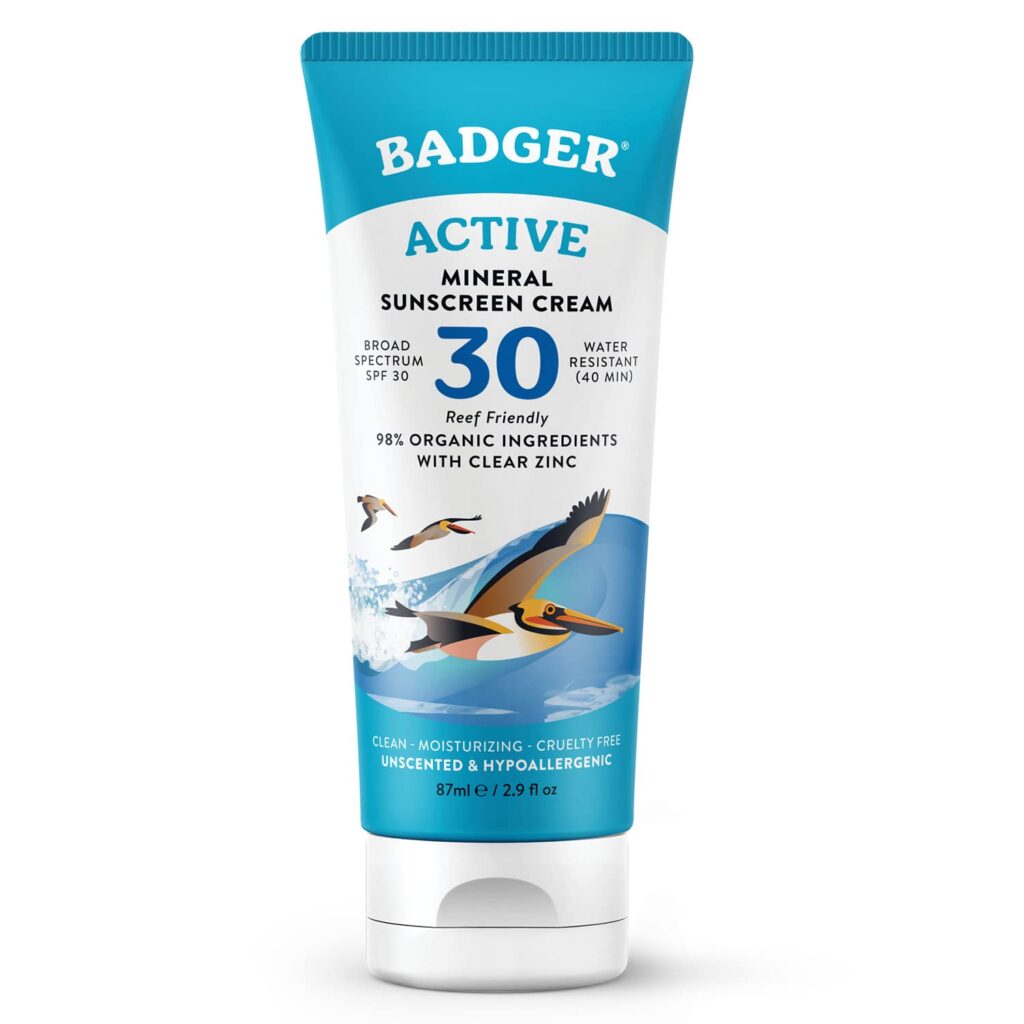 The sun may be powerful, but it has met its match with Babo Botanicals Daily Sheer Sunscreen. This mineral-based sunscreen is free from harmful chemicals and safe for pregnancy, allowing you to bask in the glow of expecting motherhood.
Distinctive Features:
Babo Botanicals sunscreen is crafted for extra sensitive skin, making it an excellent choice during pregnancy. It offers SPF 40 protection and contains no harmful chemicals.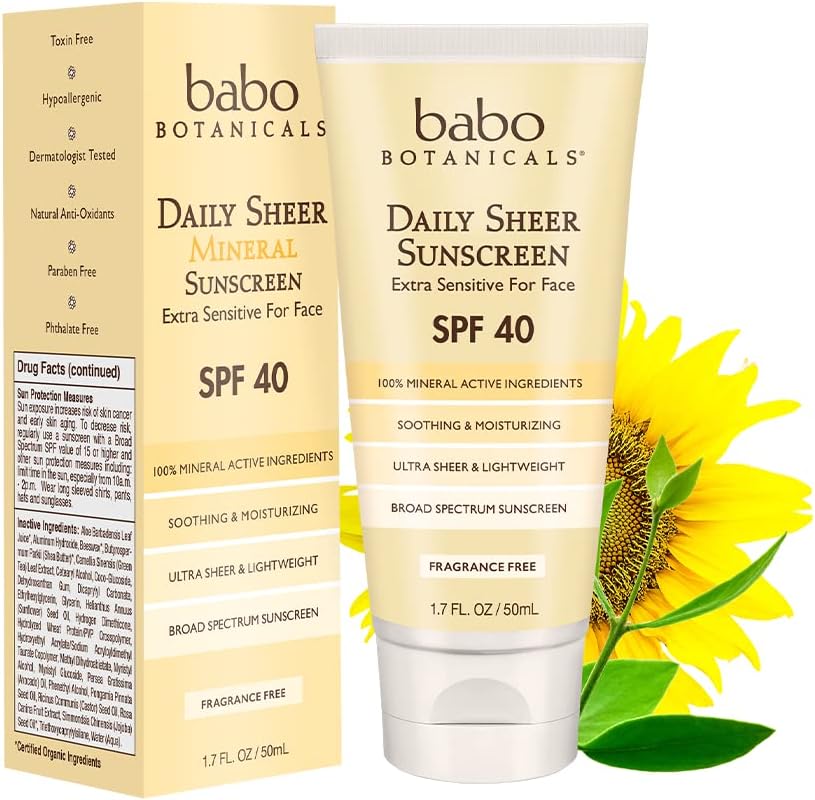 Alba Botanica Sensitive Mineral Sunscreen may have a long name, but its mission is simple: to protect your skin safely and naturally.
Distinctive Features:
A vegetarian choice and cruelty-free, this sunscreen offers broad-spectrum protection and is made with botanical ingredients. It's as close to Mother Nature as you can get, making it a safe choice for expecting mothers.

Ever think you might find a sunscreen that ticks all the boxes? Thinkbaby has done just that with its Safe Sunscreen, a crowd-favourite that guarantees a safe sun outing!
Distinctive Features:
Thinkbaby Safe Sunscreen is known for its high SPF, water resistance, and safe ingredients. Its solid reputation, high ratings, and thousands of reviews make it a go-to for many expecting moms.

Understanding Safe Sunscreen During Pregnancy
Sunscreen is not just a vacation must-have, but it's a non-negotiable part of a daily skincare routine, especially during pregnancy. Yet, the label "safe sunscreen" is not just a marketing gimmick; it has some real implications.
So, what makes sunscreen safe for use during pregnancy? It's a little more than just SPF numbers and brand reputation.
The safety of sunscreen during pregnancy is primarily determined by the type of filters it uses. Two types of sunscreens are available: chemical and physical (or mineral). Chemical sunscreens work by absorbing UV rays and then releasing them from the body as heat.  These sunscreens often contain ingredients like oxybenzone and avobenzone, which can penetrate the skin and potentially impact hormonal balance – a crucial consideration during pregnancy.
On the flip side, mineral sunscreens, also known as physical sunscreens, use active mineral ingredients like zinc oxide or titanium dioxide. They work by sitting on top of the skin and deflecting the UV rays away. As these sunscreens do not penetrate the skin, they are often considered safer for use during pregnancy.
Conclusion
Navigating through the world of pregnancy-safe sunscreens can feel like walking through a maze.
But remember, your health and the health of your unborn child are at stake. When in doubt, always opt for mineral-based sunscreens, avoid ingredients that could disrupt hormonal balance, and make sure you're applying sunscreen correctly and regularly.
Now that you're armed with this information, you can enjoy the sunshine without the burn! After all, your pregnancy glow deserves to shine, not sunburn!
Read More:
The Best Sunscreens Available In Germany You Need to Know About