The routine of self-care is not always easy to adhere to for many people because of their hectic daily routines.
Are you in the same boat? Let Blissim treat you to a Beauty Box. This treasure-filled Blissim beauty box comes from France and Since 2011, Blissim has been Europe's most popular beauty box. At Blissim's tenth milestone, it's now available in Germany. Their passion is to provide high-quality, natural and affordable cosmetics at your doorstep. Blissim aims to bring you the best in beauty. In addition to miniature products, Blissim Box contains full-size products from renowned brands.
Find out how you can benefit from the Blissim Beauty Box!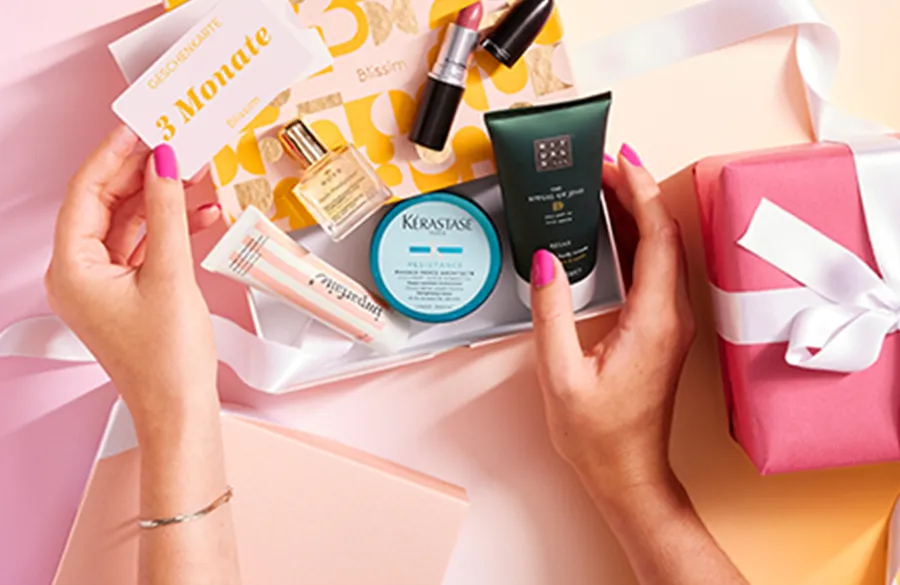 Subscription
Blissim is a pleasure every month!
With a monthly subscription, you will receive an exclusive beauty box delivered directly to your home every month. In your box, you will find 5 beauty products including cosmetics for everyday or special events. These will include facial products, body products, cosmetics for your hair, and trend and lifestyle accessories.
Shipping is free and you can cancel the subscription at any time.
Brands
With an extensive selection of well-known brands, this treasure box contains renowned brands such as MAC, Polaar, Garancia, Rituals, Clarins, Lancôme, Kiehl's, Melvita, Sanoflore, and L'Oréal Professional.
The box also contains the best scented miniature perfumes that come from the most popular designer brands, which include Yves Saint Laurent, Jean-Paul Gaultier, Chloé, and Mugler.
Benefits
Box with a unique theme and design each month
Unbeatable price
Free delivery and non-binding subscription( cancel anytime)
So, what are you waiting for? We invite you to discover the world of beauty with Blissim each month and to embark on a new journey of discovery. Limited edition special boxes are put together periodically so you can stay on top of new trends apart from your monthly subscription. In short, Blissim is full of a wide variety of surprises that will make your friends and family happy.