Understanding your skin type is undeniably crucial when it comes to essential self-awareness. Identifying your specific skin type holds significant value as it empowers you to make informed decisions about skincare. The concept of skin typing is a tangible reality and proves immensely advantageous in selecting appropriate products and establishing a highly efficient skincare regimen.
Nevertheless, the key to an effective skincare regimen rests on understanding your skin type. This knowledge can simplify your skincare process, distinguishing between skin conditions and promoting radiant, healthy skin.
So, are you ready to embark on this journey? Let's delve deeper into the world of skincare.
Decoding Your Skin Type: The First Step
Skin types are as unique and diverse as the individuals they belong to. These can range from normal, oily, dry, to combination.
Given that each one of us has a distinctive face (unless, of course, you're an identical twin!), understanding the individual characteristics of each skin type is crucial.
Normal Skin
Those blessed with normal skin can consider themselves skincare lottery winners! Such skin strikes an ideal balance, neither too oily nor too dry. This balance makes you less susceptible to common skin issues like frequent breakouts or flaky skin.
Although this type gives you the liberty to experiment with a variety of products, it's crucial to proceed with caution and not overwhelm your skin with excessive products.
Oily Skin
Oily skin can be compared to an overeager friend who doesn't understand the concept of limits. When your skin produces an excess of sebum, it results in a glossy complexion, enlarged pores, and a greater likelihood of skin issues like clogged pores, blackheads, and acne.
Dry Skin
On the other side of the spectrum, we have dry skin. Such skin produces less sebum than needed, leading to a lack of moisture.
This often results in a rough texture, a feeling of tightness, and visible fine lines. If you imagine skincare as a stage, dry skin is the diva demanding extra attention and care!
Combination Skin
Combination skin is a complex mix of oily and dry zones, reminiscent of the unpredictable weather in various parts of the world.
With this skin type, you might find yourself dealing with an oily T-zone (forehead, nose, and chin) and dry cheeks, necessitating a well-adjusted skincare routine that can cater to both extremes.
Sensitive Skin
Sensitive skin easily reacts to various factors, be it environmental conditions or certain products. If your skin easily gets upset, you might be dealing with sensitive skin. Remember, sensitivity can coexist with other skin types.
Your skin type is generally dictated by a blend of genetic and environmental factors. It's almost like a surprise gift from Mother Nature herself!
Check out Foreo Sweden Discounts on different skincare products.
Determining Your Skin Type: The Path Forward
Now that you're familiar with the various types of skin, it's time to determine which category you fall under:
DIY Skin Type Test
An easy, at-home test using just blotting paper can be your first step toward identifying your skin type.
Cleanse your face thoroughly, wait for about 30 minutes, then press the blotting paper on different areas of your face. Depending on the amount of oil it picks up, you can classify your skin as oily (more oil), dry (very little oil), combination (varied oil distribution), or normal (minimal oil).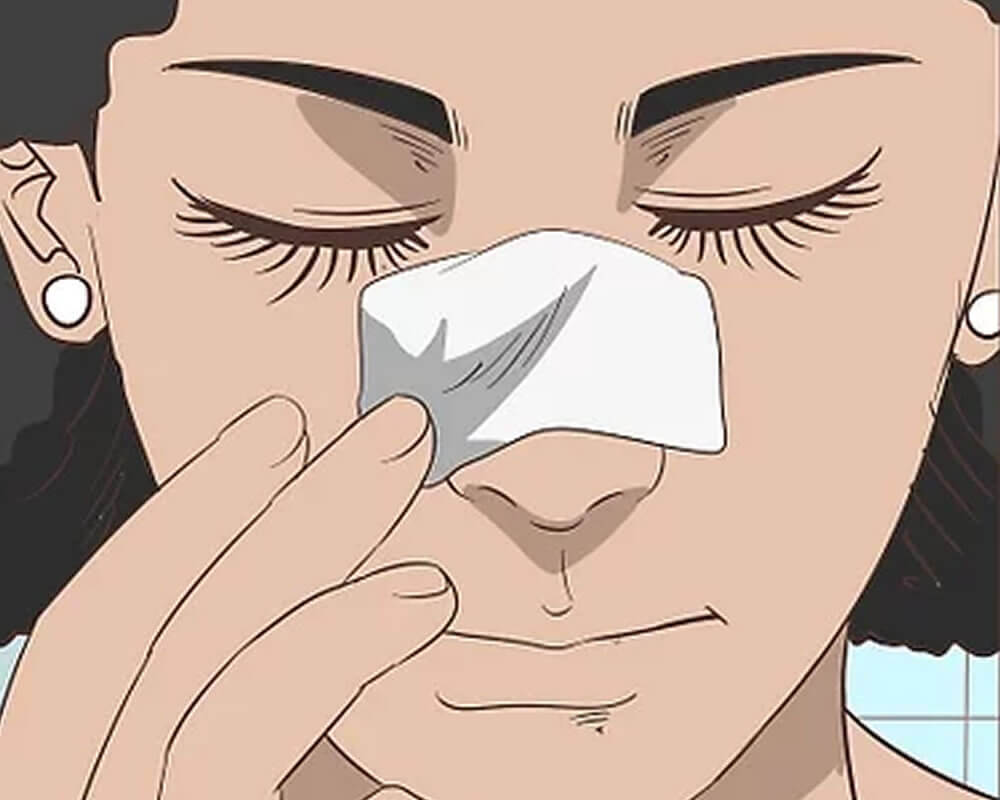 Professional Consultation
If you're not inclined towards DIY tests or want a more comprehensive understanding, consider consulting a dermatologist or a skincare expert. Their professional guidance can help you choose suitable products and routines, tailored to your skin's needs.
Skincare Routine According to Your Skin Type
Once you've determined your skin type, you can customize a skincare routine to suit your skin's unique requirements.
And for those of you conscious about animal welfare and environmental impact, we'll focus on cruelty-free, vegan, and popular skincare products from Germany:
1- Normal Skin Routine
Caring for normal skin should be akin to a relaxing day at the spa rather than a strenuous workout session.
Your aim should be to maintain your skin's natural balance. To cleanse your skin, consider using Paula's Choice Resist Hydrating Facial Cleanser, which gently cleans your skin without drying it out.
For toning, a product like Apeiron's Rose Water Spray can help maintain the pH balance while nourishing your skin. Follow up with i+m Phyto Balance 24H Cream for moisturizing. It balances sebum production and ensures your skin remains hydrated.
2- Oily Skin Routine
For oily skin, the focus should be on controlling excess oil without drying out your skin. Start your routine with Youth to the People Superfood Cleanser! All Natural Kale, Spinach, vitamins, green tea Face Wash. This vegan and cruelty-free cleanser deeply purifies your skin and regulates sebum production.
Next, use Lavera's Purifying Facial Toner for toning your skin. Follow up with a light moisturizer like Santaverde's Aloe Vera Gel Pure, which hydrates and soothes the skin without making it greasy.
Incorporate a weekly mask into your routine. Try Hej Organic's The Purifying Mask, a cruelty-free and vegan mask that absorbs excess oil and unclogs pores.
3- Dry Skin Routine
Dry skin requires a routine that provides deep hydration and seals in moisture. Consider cleansing with Dr. Hauschka's Soothing Cleansing Milk. This gentle cleanser not only removes impurities but also preserves your skin's natural oils.
Post-cleansing, use a nourishing toner such as Weleda's Refining Toner. Moisturize with Lavera's Basis Sensitiv Moisturizing Cream, a vegan and cruelty-free product known for its intense moisturizing properties.
In addition, consider a weekly nourishing mask like Youth To The People Superberry Hydrate Mask. It boosts your skin's natural regeneration process, leaving it smooth and hydrated.
4- Combination Skin Routine
Combination skin calls for a routine that balances both oily and dry areas. Cleanse with CeraVe Hydrating Cream-to-Foam Cleanser, a fragrance-free product that's gentle on the skin.
For toning, use Apeiron's Organic Aloe Vera & Pomegranate Toner. Follow up with a light moisturizer on the entire face like the i+m Phyto Balance 24H Cream.
Use a slightly richer cream like Lavera's Basis Sensitiv Moisturizing Cream on dry areas.
5- Sensitive Skin Routine
Sensitive skin needs gentle, hypoallergenic products. For cleansing, try Dermalogica ultra calming cleanser, a cruelty-free product.
Follow up with First Aid Beauty Ultra Repair Cream Intense Hydration, a moisturizer designed for sensitive skin.
The Role of Lifestyle and Diet in Skin Health
Skincare transcends the realm of products. Your lifestyle, diet, and habits significantly influence your skin's health.
Hydration: Water plays an invaluable role in skincare. Regular hydration aids in flushing out toxins, maintaining skin elasticity, and imparting a natural glow.
Nutrition: Your skin, much like the rest of your body, craves nutrients. Foods rich in antioxidants, omega-3 fatty acids, vitamins, and minerals contribute to skin health. A diet abundant in fruits, vegetables, nuts, and seeds can do wonders for your skin.
Sun Protection: Don't reserve sunscreen for beach days. Prolonged exposure to harmful UV rays can lead to premature aging and pigmentation. Always use a broad-spectrum sunscreen, like eco cosmetics' Sun Milk SPF 30. Check out The 9 Best Sunscreens Available In Germany
Sleep: Quality sleep is non-negotiable for skin health. During sleep, your skin undergoes repair and regeneration, leading to a healthier, more radiant complexion.
Stress Management: Chronic stress negatively impacts skin health, potentially causing acne, psoriasis, and premature aging. Mindfulness practices like yoga, meditation, or simply dedicating time to self-care can significantly benefit your skin.
Avoiding Common Skincare Mistakes
While we strive for the perfect skincare routine, avoiding common skincare blunders is crucial.
Over-exfoliating can irritate and dry out your skin.
Despite your skin type, moisturize regularly to maintain your skin's natural oil balance
Cleanse after every workout to prevent sweat-induced breakouts, and always use products designed for your skin type.
Conclusion
Skincare is a personal journey, one that allows you to express self-love by caring for your body's largest organ – your skin.
Understanding your skin type is the first step toward this goal. By acknowledging our skin's unique needs and addressing them with suitable, ethical, and environmentally friendly products, we can help our skin flourish. Let's celebrate our skin in all its unique glory and wear it with pride!
Check out different discounts and Coupons related to skincare and achieve radiant and glowing skin this summer.
*Exclusive offer. Get 20% off your first order with the code: WELCOME20
5€ discount on the make-up category!